Valfortec has become a benchmark in the field of renewable energies, being one of the leaders in a sector as competitive and innovative as photovoltaic.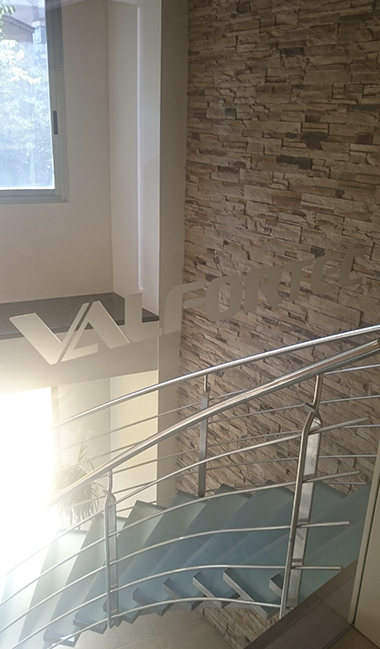 The Company
Valfortec is a business group founded in Castellon, which has been operating in the sector since 2005.
We fully address the photovoltaic business, providing the investor with all the steps from the prior design of the installation, construction, commissioning and subsequent maintenance, coordinating all processes from the different specialized areas of the group.
We are pioneers in the management and promotion of clean energy.
We carry out all the steps in the start-up of the facilities.
We have a clear and defined expansion plan, designed by a professional, motivated and highly experienced team.
We are committed to the environment.
Internationalization
Valfortec began its international expansion process in 2012 and we are currently operating in countries such as the United Kingdom, Japan, Chile, Ireland and the USA. We decided to go to foreign markets and internationalize our organization to continue the development and growth of our activity throughout the world.
After a prospecting phase, we select the countries for their high incentives for renewable energy and legal stability, which are attractive to our end customers. We have been able to establish ourselves in all these countries thanks to our level of technical training, experience and solvency, obtaining a significant portion of these competitive markets.
+15
years of experience
---
Solidity, professionalism and credibility
3
continents
---
Generating clean energy
on 3 continents 365 days a year.
+100
MW installed
---
Connected plants in the different countries where we operate
+600
MW under development
---
Projects in different stages of development in Spain, Japan and Chile
Services we offer
We take care of all the necessary procedures, from the first administrative procedures to the execution and start-up of the installation. Our business structure organized into coordinated departments is in charge of managing the different tasks in each of the areas.
Management
Comprehensive management of the facility in administrative matters. Advice on regulations, benefits, rights and duties of the owner.
Commercial
Financial, legal and tax information, search for financing and administrative aids. Profitability simulation in a particular case.
Engineering
Previous design, preparation of studies and projects, processing and obtaining of all permits and licenses.
Execution and Commissioning
Preparation of the surface, implantation of all the components of the installation, interconnection between the different electrical equipment and start-up of the plant.
Operation and Maintenance
We provide our services in a methodical and professional way, offering optimal control and performance of the PV plants.