We carry out any type of self-consumption project, whether industrial, residential or agricultural.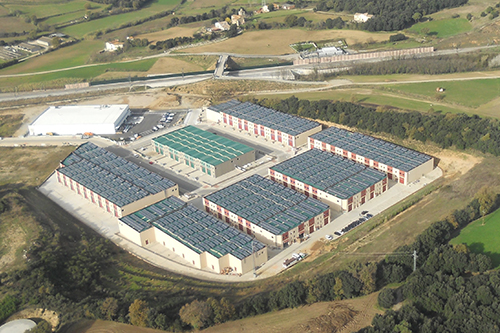 In Spain, definitive steps have been taken towards the energy model of self-consumption of electricity, which allows consumers to produce part of the electricity they use in their homes or businesses, generating economic and environmental benefits.
Until recently, self-consumption was reserved for homes, companies or irrigation, without connection to the network. This opens a new door for the generation of renewable energies connected to the consumer's internal network.
The current regulations for photovoltaic self-consumption in Spain, are marked with Royal Decree 244/2019, which regulates the administrative, technical and economic conditions, to comply with the obligations imposed in the previous RDL 15/2018.
Currently, Valfortec's self-consumption division is in the midst of an expansion phase, with projects planned around the entire Iberian Peninsula.
Advantages offered by PV self-consumption:
Economic and energy savings for the consumer with a small investment.
Greater efficiency in the energy system thanks to distributed generation, avoiding transmission losses.
There is no cost to the electrical system.
Preservation of the environment, since no harmful waste is generated.
Absence of CO2 emissions derived from the generation of electricity.
Reactivates the economic and industrial activity associated with the energy sector and increases the competitiveness of companies.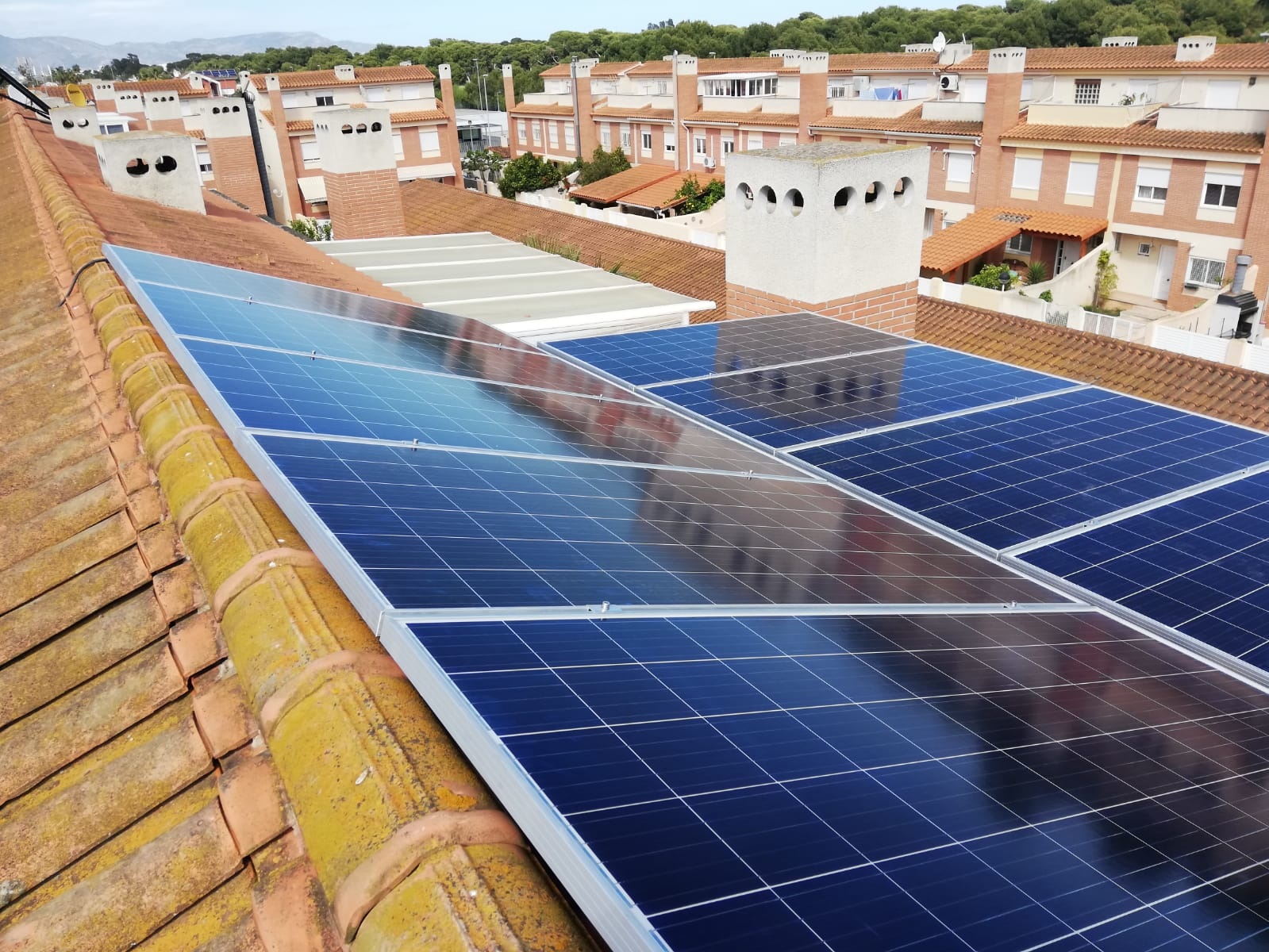 Typology of self-consumption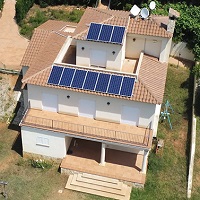 Residential self-consumption
If you want to generate your own energy in a totally sustainable way in your own home, at Valfortec we can help you. The installation is very simple, we take care of everything, from the previous energy study to the execution and legalization.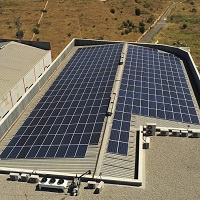 Industrial self-consumption
Many organizations, regardless of their activity, see energy generation as one of their biggest economic expenses. Betting on photovoltaic solar self-consumption can considerably lighten the cost of the electricity bill, allowing you to gain competitiveness and efficiency.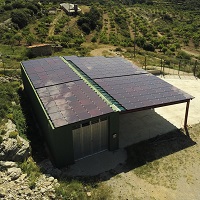 Agricultural self-consumption
Farms and farms have a great ally when it comes to reducing energy costs with solar photovoltaic. Facilities of this type can be extrapolated to any type of agronomic infrastructure: automated irrigation, farms, greenhouses, warehouses, etc.
Services we offer
Valfortec is in charge of the legalization, assembly and start-up of these self-consumption photovoltaic installations, in any of its modalities, following the following steps:
Technical and commercial visit. Energy study.
Technical-economic proposal and search for bank financing.
Obtaining permits and requesting aid.
Design, construction and commissioning of the facility.
Operation and maintenance.
Self-consumption projects carried out
These are some of the photovoltaic installations in self-consumption mode carried out: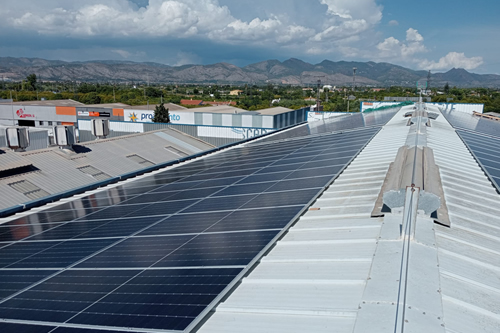 PV Self-consumption Pescados Castellón
Castellón de la Plana. Spain
Power: 142 kW
Year 2022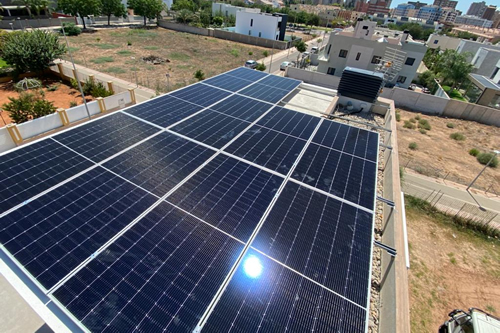 PV Self-consumption PAI Lledó
Castellón de la Plana. Spain
Power: 5.7 kW
Year 2022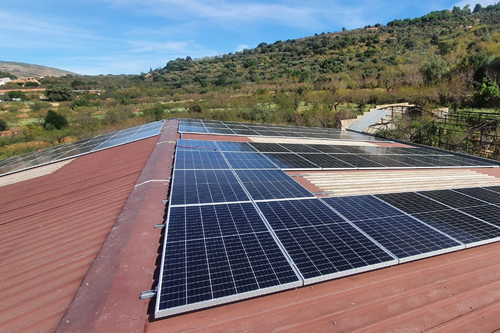 PV Self-consumption Rosildos
Sierra Engarcerán (Castellón). Spain
Power: 38 kW
Year 2022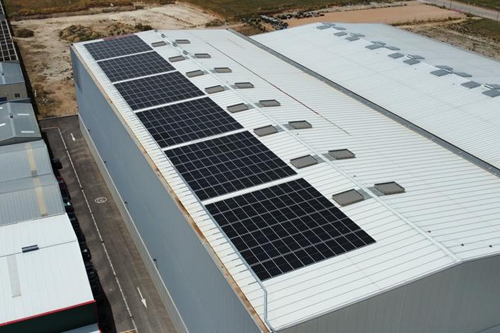 PV Self-consumption VELILLA
Albacete. Spain
Power: 225 kW
Year 2022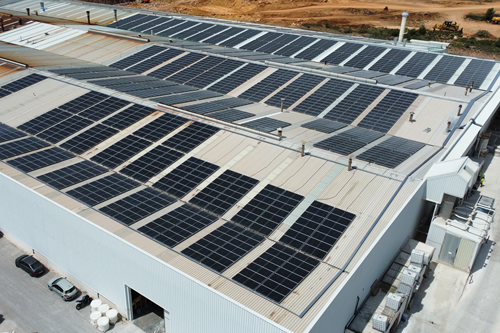 PV Self-consumption TENCER
Cabanes (Castellón). Spain
Power: 1.4 MW
Year 2022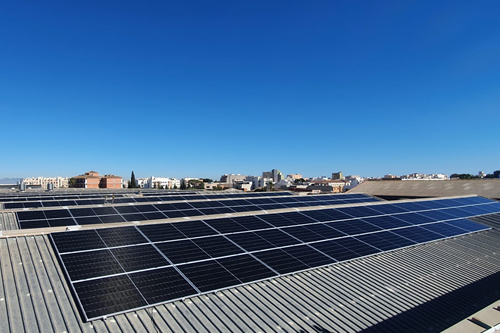 PV Self-consumption AMC

Nules (Castellón). Spain
Power: 351 kW
Year 2022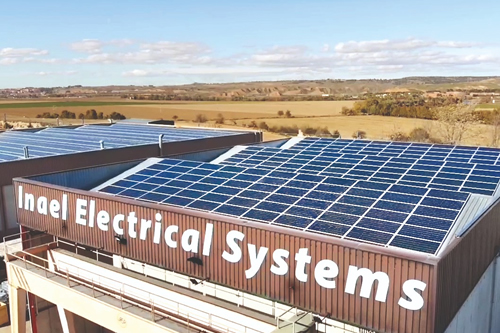 PV Self-consumption INAEL
Toledo. Spain
Power: 109 kW
Year 2021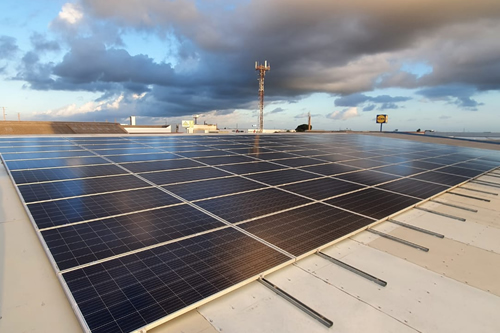 PV Self-consumption Talleres Calmont
Vila-real (Castellón). Spain
Power: 40 kW
Year 2021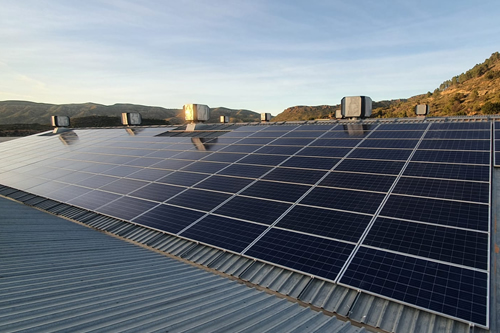 PV Self-consumption PPM
Bugarra (Valencia). Spain
Power: 118 kW
Year 2021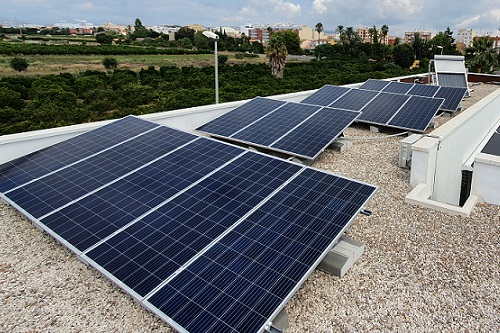 PV Self-consumption Almazora
Almazora (Castellón). Spain
Power: 5.28 kW
Year 2021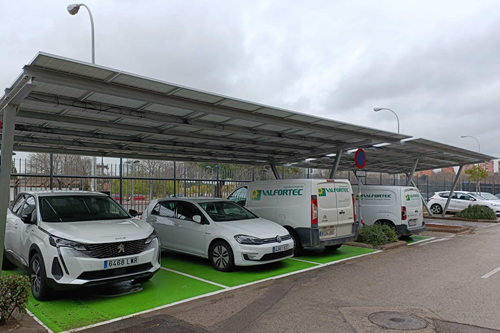 Parking Solar Parc Científic Universitat València
Paterna (Valencia). Spain
Power: 22 kW
Year 2020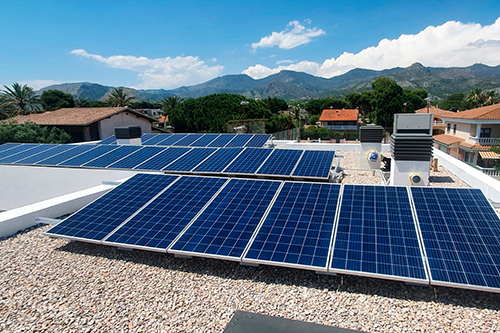 PV Self-consumption Benicàssim
Benicàssim (Castellón). Spain
Power: 9.9 kW
Year 2020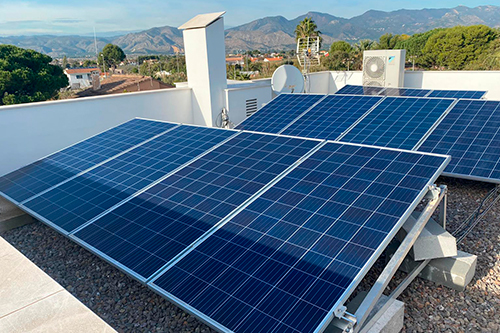 PV Self-consumption Grao de Castelló
Grao de Castelló. Spain
Power: 5,28 kW
Year 2020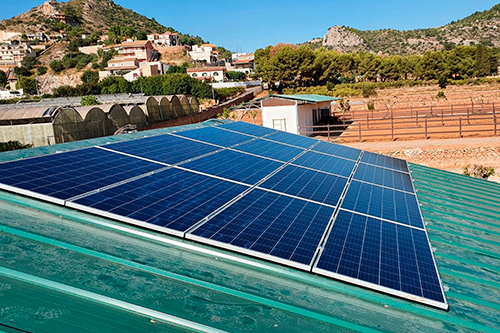 PV Off-Grid Tossal Gros
Castelló de la Plana. Spain
Power: 5.28 kW. Storage 13 kWh
Year 2020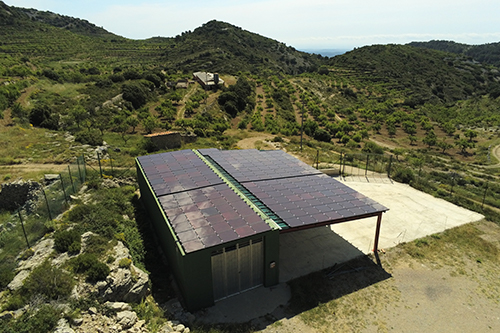 Farming house
Sierra Engarceran (Castellón). Spain
Power: 10 kW
Year 2020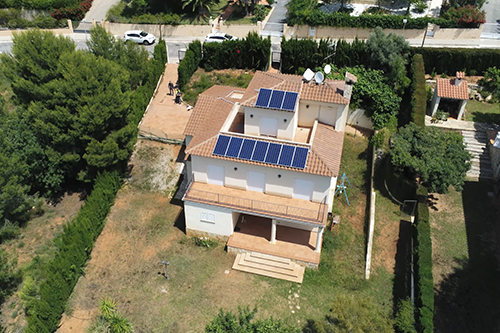 PV Self-consumption La Coma
Borriol (Castellón). Spain
Power: 3.3 kW
Year 2020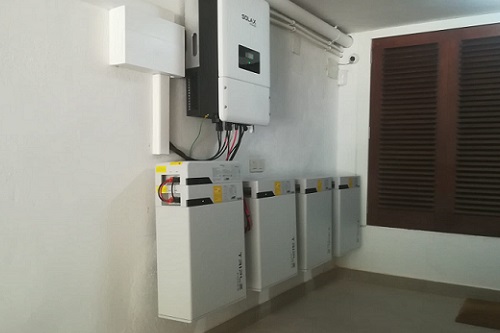 PV Self-consumption Playetas
Oropesa del Mar (Castellón). Spain
Power: 5.94 kW
Year 2020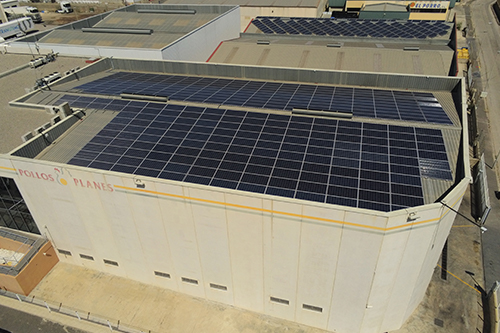 PV Self-consumption Pollos Planes
Massamagrell (Valencia). Spain
Power: 109.9 kW
Year 2020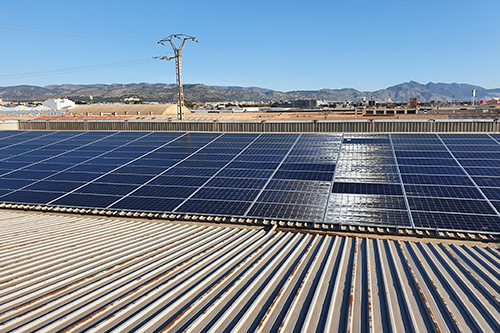 PV Self-consumption Aznar Innova
Castelló de la Plana. Spain
Power: 51.5 kW
Year 2020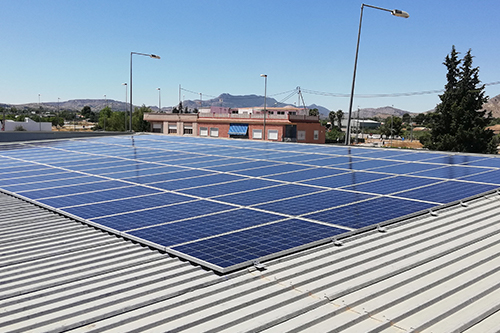 PV Self-consumption Torija
Torija (Guadalajara). Spain
Power: 44.2 kW
Year 2019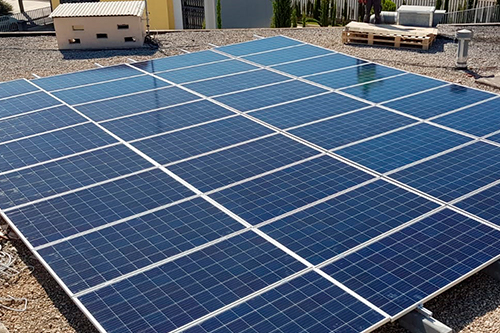 PV Self-consumption Aspe
Aspe (Alicante). Spain
Power: 42.2 kW
Year 2019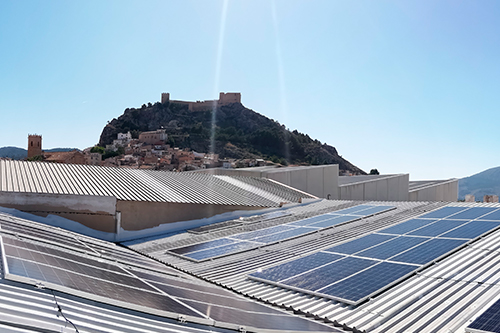 PV Self-consumption Castalla
Castalla (Alicante). Spain
Power: 50.9 kW
Year 2019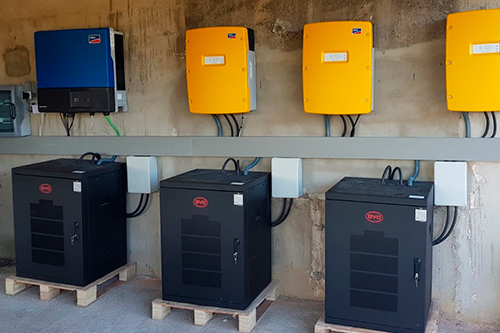 PV Off-grid Les Coves
Coves de Vinromà (Castellón). Spain
Power: 15 kW. Storage 10.24 kWh
Year 2019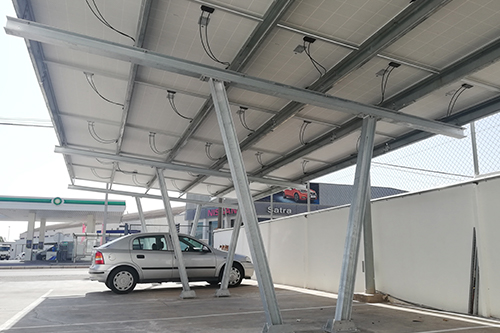 Parking Solar Promoval
Castelló de la Plana. Spain
Power: 18 kW
Year 2019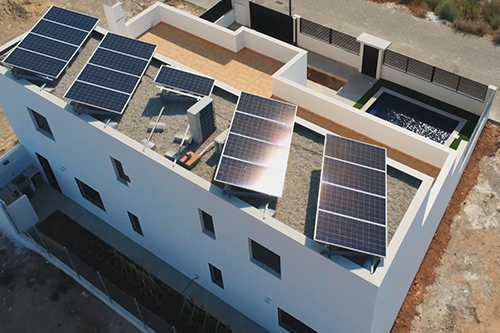 PV Off-grid Alquerías
Alquerías (Castellón). Spain
Power: 5.7 kW. Storage 6.4 kWh
Year 2019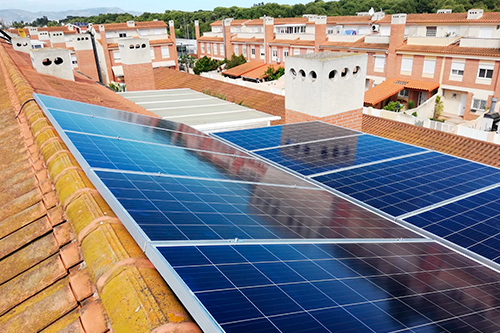 PV Self-consumption Grao
Grao de Castelló. Spain
Power: 3 kW. Storage 4 kWh
Year 2019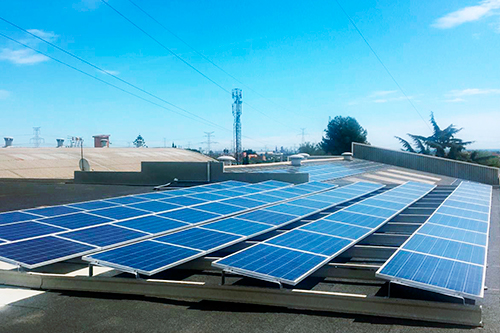 PV Self-consumption Sensa
Castelló de la Plana. Spain
Power: 43 kW
Year 2019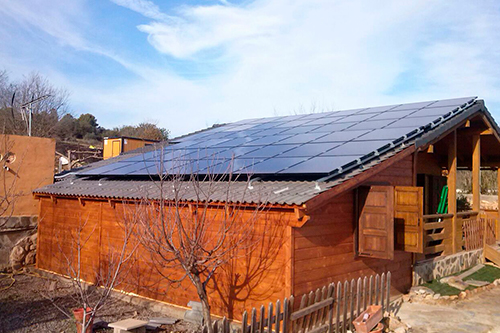 PV Off-grid L'Alcora
Alcora (Castellón). Spain
Power: 4 kW
Year 2014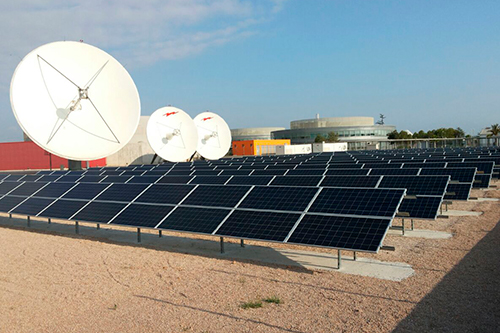 UN International Headquarters
Valencia. Spain
Power: 330 kW
Year 2014